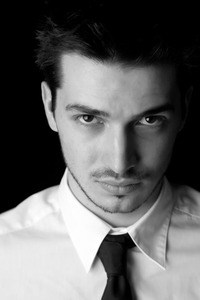 Model: Tom
Model Ref: BC540461
Model Fee: £150.00
Models Direct's male model Tom tells us about his first assignment and how different it was to actually pose in front of a camera rather than his bathroom mirror!
"Before the Models Direct shoot I was really looking forward to it. I did have a few nerves but I soon got over them after we got started." Tom told us. "Even though the shoot itself only lasted about half an hour I thoroughly enjoyed myself and would love to do something similar again. I'd say the most enjoyable part of this assignment was being able to actually stand and pose in front of the cameras instead of the bathroom mirror. It felt a bit surreal, but pretty awesome."
Tom was asked to bring in a range of outfits for the shoot and do various poses randing from standing still and looking ahead to doing 'robot poses'! The shoot was also intended for 3D so there were cameras poised on Tom from all angles.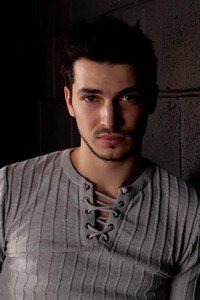 Tom told Models Direct "When the shoot finished the cameraman told me I had 'the model look', which obviously boosted my confidence a huge amount. I'd never really considered myself to be good enough to be model material, hence why I was so excited about this assignment, but that was definitely an encouraging note."
"The experience was fantastic for me. I would definitely recommend it to someone if the chance arose. Even if it's only a small assignment, it's all experience and will undoubtedly give you a platform from which to build. If I were to advise someone in this industry, from my limited knowledge, I would point to the fact that joining Models Direct is a great way to get noticed. I myself have been guilty of being casual and sitting back when it came to updating my e-portfolio and pursuing work, so I would advise people not to follow suit. Having enjoyed my assignment so much, it has inspired me to be more on-the-ball in future. The reason for joining the agency was to test the water and see whether I would actually be good enough to be successful as a model. I'm very ambitious and would love to go as far as I can in this industry, working my way up from the smaller low-key assignments is a process that I think would offer me great experience."