Each season, Models Direct awaits the letter from Steven Kolb and Diane Von Furstenberg, who hold the positions of CEO and President respectively, which reminds those in the modelling industry of the CFDA's Health Initiative, and includes points regarding the importance of diversity and good health amongst models, with the key message being that 'Health is beauty'.
In the letter, Kolb and Furstenberg point out that health within the modelling industry is of particular importance in the run up to Fashion Week. They applaud the efforts made by the world's top modelling agencies, who have pledged as they did last year, to not use underage models for their fashion shows. According to Models Direct, the two fashion industry experts said that they were thrilled to share the names of many famous casting agents who are now publically aligned with the CFDA's mission, and have promised to always ask for proof of age from new models. Both Kolb and Furstenberg made their own pledges to ask for ID from models as well.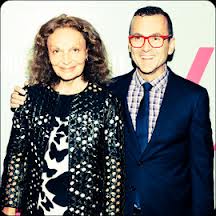 The letter, Models Direct say, also detailed the expansion of the Model Ambassador program, in keeping with the organisation's message of model health and education. This year, they intend to offer internships for a huge number of models, so that women who are finishing their modelling careers will be able to develop their skills off of the catwalks. Enclosed with the letter were the health initiative guidelines, which provide information regarding employment laws, as well as the symptoms of eating disorders, so that casting agents are better able to recognise the signs in their own models. Furstenberg and Kolb finished by stating that as New York Fashion Week holds interest on a global scale, and as such, designers, models and casting agents have the power to influence people around the world in a very positive manner.
Models Direct wholeheartedly support this initiative, and encourage the models that they hire to live healthily and retain a positive body image. They also endorse diversity within the modelling industry, and hire models of all ages, shapes, sizes and backgrounds.