Are you camera shy?
Become camera confident with Models Direct's 'must-know' tips…
If you want to be a model, you'll know that you'll be facing the camera and being the focus of attention whenever you're called for an assignment. But, and it's a big but – you hesitate. You feel anxious and self-conscious. Why? Not because you don't want a new challenge or good fun. It's because you don't want to be the one in front of the camera. You're concerned about embarrassing yourself by looking nervous, not following the photographers' or directors' instructions properly or forgetting your lines. You're camera shy.
Hey, that's okay! It's completely natural to feel shy; we all do at some point, regardless of age, gender, race, ethnicity and so on. However, if you're looking to become a model but a camera being pointed at you worries you, Models Direct have some handy simple tips that will help calm your nerves and wash away your worries. So, bring it on and bust those nerves that are holding you back from experiencing grand opportunities.
Let's go ahead and find out how to go from being camera shy to camera confident…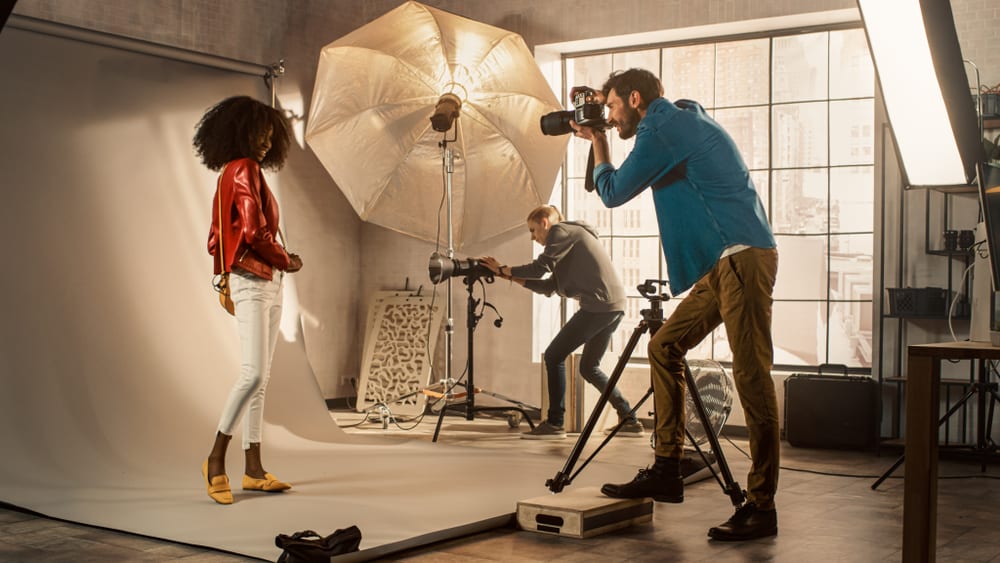 Give yourself the love you deserve
We all have things we might not like so much about ourselves. But, it's important to give yourself the self-love you deserve. Despite the list of imperfections you may have in your mind, there are so many more perfections. Love everything about yourself including the things you might wish were different. Remember: there is ONLY one you and you're awesome as you are. The camera will instantly pick this up when it turns to you.
Get comfy in front of a camera
If you're not used to being in front of a lens, you can start by practising mirror work which is simply creating a variety of expressions and poses in front of the mirror. Once you feel comfortable move onto using a camera. Take selfies, pull funny faces, create more serious looks but whatever you do, don't stop until you begin to feel like it's second nature because it will! Next up, ask a friend or family member to take snaps of you so you get used to someone else holding the camera. Slowly but surely with practice, you'll become accustomed to the lens.
Shine like a star
Make yourself feel good by styling it up with your favourite clothes and makeup looks. Whatever makes you feel confident and comfortable go for it, wear it and own it. Chances are you'll radiate with confidence and this will help you feel less conscious in front of the camera. If you feel good on the outside, this will show inside and out.
Positive affirmations all the way!
There's no doubt that saying positive things to yourself and surrounding yourself with positive messages will help you with your self confidence journey and make your experience in front of the camera less nerve-racking. If you believe in yourself, your skills and abilities, this will show not just on camera but when you walk on set or in the dressing room. Positivity helps you drive forward so keep those affirmations close by and say them to yourself every day.
If you would like any more information about the agency or modelling advice you can contact the team anytime or of course visit the website for lots of helpful tips to help you succeed in your modelling career!