A 'must read', insightful blog for all parents who are thinking about putting their children forward in the modelling world… 
Child modelling has always been popular. There's something about seeing an adorable child in print or on screen to pull on our heartstrings, evoking emotions and recalling our childhoods. Companies know this. Many modelling jobs for adults may be effective using a range of models, but child modelling is more specific and a lot of assignments only work with children. 
If you're a parent with children between 2-12 years of age, child modelling could be a useful option for your little tykes. The combination of attention in a safe environment and getting paid for the work is tempting, but it's not quite as easy as simply presenting a cute child to a client or agency and assuming everything will run its course. Parents need to research the client, the agency, and be patient and flexible. Ultimately, the child's welfare and happiness is the key, which will come across on the "big day".
Models Direct caught up with a parent named Kirsty, who has been thinking about contacting a modelling agency on behalf of her two children – George, 10, and Martha, 8. We wanted to know some assumptions from an un-informed parent, and to dispel any fears that some parents might have. We hope this blog proves insightful to all parents who are thinking about putting their children forward in the modelling world.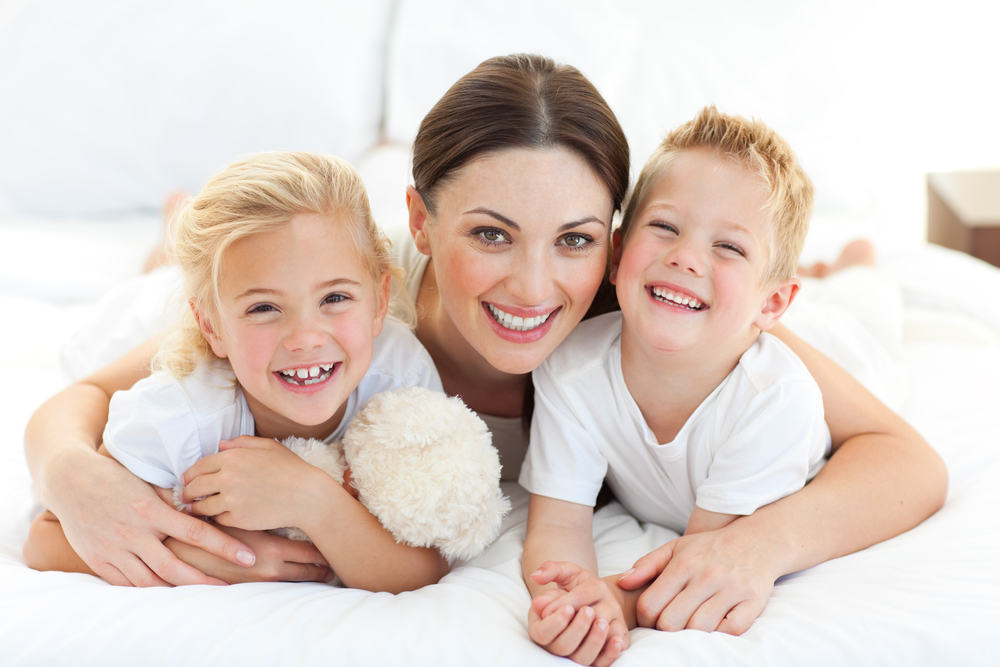 N.B. The "Myth?" answers relate to Kirsty's answer, not our questions.
Models Direct: So, Kirsty, what makes you think George or Martha are star material for child models?
Kirsty: Well, although I haven't contacted anybody yet, I assume they'd be great models as they're good looking (That's alright – no need to be modest, Models Direct), and they're really quite well-behaved! I assume children prone to tantrums won't make good models.
Myth? No – this is correct. Good looks are subjective, so it'll be up to the agency / client to make their decision. However, children with mild temperaments will go a long way further than easily-irritable youngsters: though understandable, no one likes outbursts, especially on set!
Models Direct: Which of a child's features do think agencies or companies are looking for?
Kirsty: Suitability to the product, for sure. I've mentioned the children's behaviour, which is surely important. I also think that being shy might actually help, because they're likely to be better behaved, although having fun is probably a big part of being model.
Myth? Yes and no. Children should have fun – and enjoying doing so – but shyness is not something clients look for. Children need to be outgoing and confident, especially around adults and other children (if the job demands it). Bright eyes and a smiley nature are paramount, too. But if your child is shy, modelling is probably not something for them to aspire to. There might be a few cameras and lights on set, so the bustle of a modelling job won't fit in with a timid child.
Models Direct: As a parent, do you think most modelling jobs for children pay very well?
Kirsty: I really don't know. It probably depends on the length of the job, and who the client is. The pay is no doubt useful, but not enough to think about doing it professionally at such a young age.
Myth? No – Kirsty is correct. Child models get paid (or rather, the parents do), and the pay is often more than you'd expect (it really is – yay!), but 99% of the time it certainly won't be enough to think about your children doing it "full-time" with long-term aspirations. Anyway, who'd want a 9 year old child to work full-time? If they have a natural flair for modelling and enjoy it, why not consider modelling as a more permanent option when they're older?
Models Direct: Do you think it'd be a big commitment as a parent if George or Martha found modelling work?
Kirsty: Yes! I'm not naïve, so I suspect it might involve long hours, waking up early or travelling. It wouldn't be a decision I'd take lightly – or my husband!
Myth? No – Kirsty is spot-on. Whilst modelling for children is a great way for a child to gain confidence and interact with new people, the parent (s) are equally as important, as it's a two-way commitment. After all, children need to be accompanied by an adult. Also, children can't drive themselves!
Models Direct: Do you think George or Martha would miss some school days if they began modelling?
Kirsty: No – I'd expect child modelling to be centred around school hours.
Myth? Yes. A lot of clients might arrange work over the weekends or on holidays, but it's not always the case! Modelling during the school term is definitely common.
Models Direct: Would you seriously consider getting George or Martha modelling work?
Kirsty: Absolutely! My children come first – as any parent would assume – so as long as they're happy and excited about the work, then I'd welcome it. It wouldn't be easy all the time (which job is?), but I reckon it'd be a wonderful experience for them both. As long as their education wouldn't significantly suffer, then I'd definitely consider it.
Myth? No – Kirsty is correct. Child modelling is a fantastic way to ease children into interacting with different people in a new environment. Assuming the parent trusts the agency and knows the demands that usually befall a parent when organising their children, then it's something any parent could legitimately consider. Modelling could very well have a beneficial influence on a child until (and during) adulthood!