Client feedback is so important to the Models Direct team to be sure we are offering the best service  to our clients and models as we can – this feedback from a recent assignment with Ideal Boilers went perfectly and both client and models were super happy!
Client Feedback
How was your talent booker – friendly, efficient, quick?
Molly is always efficient and helpful when I've worked with her, and she makes the whole booking process easy.
How did the assignment go on the day?
The assignment went well, we managed to get all of the photos we were after
How did our talent(s) perform – did they do a great job?
The models were all brilliant, they made the whole day easy and efficient with their professionalism
Are there any changes you would like to see?
No
Would you use us again, if so, why?
Yes I would, this is the second time I've used Models Direct. Molly is very helpful, and makes everything straight forward.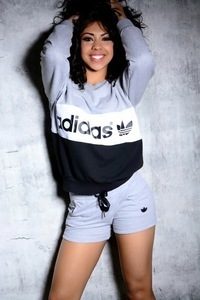 "I had a great photo shoot today, provided by my agent Molly from Models Direct. It was a 4 hour shoot, and it was a great experience posing along side another model. We did natural, everyday household images for Ideal boilers, for the company's new advertisements. Everyone on the team was really friendly and welcoming and we got all the shots they needed. Many thanks to Models Direct for providing me with excellent work opportunities like this" – EDEN
"I had a great time shooting with ideal boilers. We used a show home to create everyday situations in a happy home environment. The model I was shooting with was really easy to get along with and we shared a laugh or 2 which made it an enjoyable experience and very relaxed as we were posing as a couple. Everyone remained  professional at all times and kept the atmosphere light and relaxed. I highly recommended Models Direct and I am extremely happy to be able to represent them." – MIKE