Using animals in advertising has become a trend and it's something us as the consumer see everyday. The nations big brands are launching their new marketing campaigns using cute and funny animals to promote their product or services – this is a very powerful marketing tool.
Animals, particularly baby animals, have very likable traits that make it easy for us to form emotional bonds, successful advertising is done by playing with our emotions and how something makes us feel – we will automatically be drawn to that particular brand if it makes us feel good or more to the point we are made to believe it will make us feel good!
The animal used in a particular advertisement can seem totally unrelated to the product or service being sold to us, however our connection to the cute animal will have automatically created an affinity between us and the brand.
At Models Direct we represent a large variety of animals, different breeds, looks and characters and have supplied our Starpets to many different clients across the UK to star in their latest advertisement.
The team at Models Direct recently supplied two cats to feature in a new campaign for a very well known, national, cat food brand, here's the feedback from the day:
Video (16)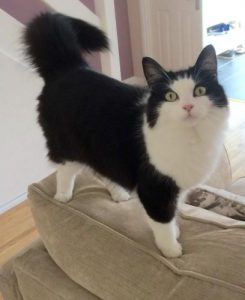 Models Direct recently also supplied two Labrador puppies for a big commercial shoot for a huge cosmetic brand: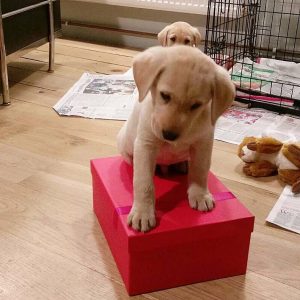 Feedback: "I was very surprised to receive a phone call from Models Direct as this was something I had never thought of doing for my puppies!  Molly was the agent who dealt with me and was really lovely explaining everything in good detail and answering any questions I had.  The day before the shoot and on the morning itself, Molly again was very good on keeping in touch and keeping me updated with times etc.  The day was long and we did have a lot of waiting around but we were very well looked after, the dog trainer that was assigned to help with the shoot was really patient, gentle and knowledgeable.  We had our own very quiet room and our two puppies had plenty of space to play around and to rest, the dog trainer had bought along toys and props to help with the shoot and had some great ideas which I learnt from.  My favourite part of the day was seeing the puppies on set – they were adorable!  The camera men, crew and the model where all lovely and really chatty making me feel comfortable. I would do this again and would recommend Models Direct as they really looked after me. Thanks Guys x"
Models Direct have also supplied model rabbits for a social media Superdrug campaign: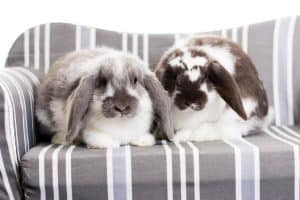 Feedback: "This was my first time taking my rabbits along for a shoot.  I was make to feel welcome and had the chance to watch some of the filming before it was Coco's turn.  He had to sit on someone's lap while they talked to the camera and discussed vegan make up for the Superdrug Youtube channel.  Then he got cuddles from pretty much everyone in the room! Thank you Models Direct I would definitely do it again!"
If you think your pet has what it takes to succeed, apply today to register them as a pet model with Models Direct. Before you know it, you could be accompanying them to their first photoshoot!