Hello, hello dear readers. Welcome! Based on the title of this reading, you're going to learn a little more about our female model reviews. Okay, maybe not a little more but a lot more. Models Direct will fill you in about applying as a female model and those of our lovely models who have kindly taken the time to leave a positive message about their experience with our services. Want to know more? Keep scrolling!
The benefits of leaving reviews
Let's get into the stats first. Did you know that according to research conducted by Power Reviews, "98% of UK consumers view reviews an essential resource when making purchase decisions."
Reviews get read a lot! People trust them, and have a positive association with them where they're are a major driving force igniting readers to take action. They strengthen a brand's reputation and make a company more memorable with a long-lasting impression.
This is what we hope will happen when you read through our female model reviews. We want you to take action by considering modelling as a part-time career with our modelling agency. Are you interested? Does this sound like something you would want to learn more about? Modelling with Models Direct means that you can make it work around you and your lifestyle as opposed to the other way around. There's a great work-life balance and you're never pushed or forced to take on a job if you don't wish to. You're in control and you decide what fits best around you.
Reviews help to open your eyes, see life directly from a model's perspective, and give a clearer picture of how assignments have gone which will then have an influence on your behaviour as a reader. Positive reviews are all about boosting customer loyalty, confidence, and increasing a brand's reputation which will have an impacting knock-on effect.
Through our models' eyes
We've taken some reviews for you to feast your eyes on right here! First up, Immy explains, "I was shortlisted for a Barclays Bank advert. I must say, the team was amazing. I had such an amazing and interesting time, the team was so supportive, encouraging, understanding, patient but above all they made me feel like we had known each other for years. The whole day was an adventure I will never forget and I wish I can experience those moments again soon. Thanks to Models Direct I now have experience."
Another great review was left by Marta modelling for Tipi. She says, "Hi to all the people that wonder if Models Direct is worth your attention! I received a really promising offer recently and I have to say that I was surprised by how professionally and smoothly everything went. All the people were very nice and made sure that I'm having a good experience. After leaving the workplace, an agent called me to ask how was it and if everything was okay, which I found really professional and nice. I would definitely decide on any cooperation in the future as my current feeling regards Models Direct is very positive. Many thanks!"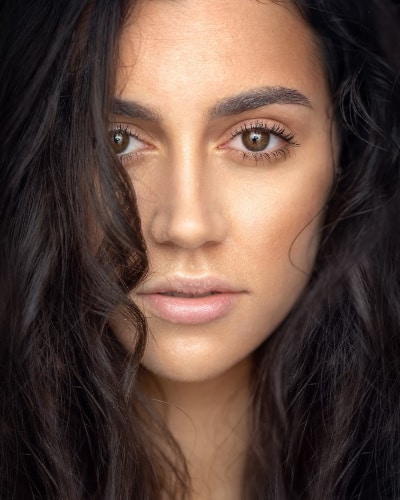 As our last example to take some inspiration from, here is what Neri had to say about her experience;
"This was an incredible experience filming for The Slimming Clinic. Neil (the director) and I had a long 7-hour drive up to Edinburgh but we hit it off straight away and chatted the whole time. After arriving we went into filming practically straight away and everyone worked so hard. We were a team and bounced ideas off each other, to make filming feel as natural as possible since it was a training video. All those involved from Charlotte the doctor, Lesley the Dietitian and Phil the movement coach, to Dan the other videographer were all so supportive and made me feel so welcome. Over the 2 days, we worked for many hours non-stop, but we all did it with such great positivity to achieve as much as possible. Filming is wrapped up for now, but what an absolutely epic weekend!!! Such an awesome assignment, with awesome people and I, remembered my lines!! I stayed in a lovely hotel, ate some super tasty grub and managed to keep my energy up for the whole 2 days. So humbled and grateful to have been chosen for this assignment. Thank you Charlie at Models Direct for being so supportive as well. Xx"
Pretty amazing responses, right? We agree!
It's straightforward to become a model; hit the apply button and our team will take it from there! We're particularly looking out for female models, with our agency because there are so many opportunities for females of all ages within the marketing and advertising arena. We aren't looking for a certain look, we just want real people coming forward of all shapes, sizes, and from all parts of the UK.
Please take some time to read more of our reviews to understand us, our assignments and our existing models. Happy reading!