Family modelling is such an exciting opportunity, to have fun with your family and be paid for it!! The beautiful Golding family have had such fun on their assignments with Models Direct – here's what Coral had to say about their experience's so far…!
"We did a family shoot last week in London and everyone was so lovely! It was really chilled for the kids and we all really enjoyed ourselves. Would definitely recommend Models Direct!" – This is from their recent assignment with Sanctuary Housing.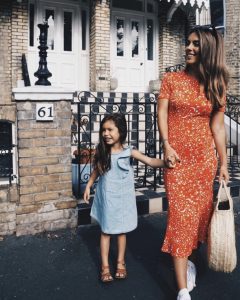 Model Feedback: Coral Golding
"Our experience with Models Direct has been so positive so far! We initially came into contact through my sister in law (and business partner) who was chosen to be a part of a shoot for a huge global tech company. Our whole family ended up being involved and from start to finish the whole process was so enjoyable and professional. The shoot was over two days and was so well organised and we were so looked after that it didn't even feel like work! It was so fun! Models direct were really thorough but also really approachable and friendly, I was so grateful to be a part of such a huge campaign and my daughter Ava had a wonderful day!
I'm really impressed with how well Models Direct are trying to increase their promotion through social media and recommendations and reviews too!
A few weeks later our family then got offered to do a video shoot for Yale's new home security system. The shoot was such a pleasure to be a part of, the house was AMAZING and super child friendly with loads of toys that the girls could play with (which made it so much easier) and the team were so down to earth and friendly. They made us feel so relaxed and comfortable and it all went so quickly!
From both our experiences I could only say positive things about Models Direct. Working with young children on photo-shoots can sometimes be so stressful, but everything was really well thought out on both occasions and I would definitely recommend to other families looking to work in the industry."
If you think you and your family would like to get involved and might be suitable to model apply here