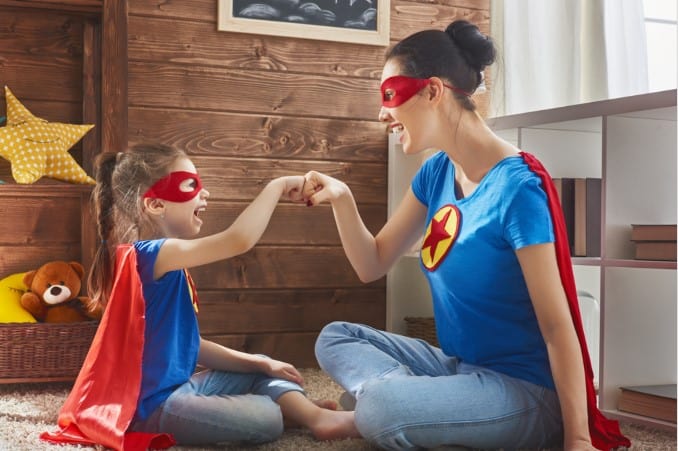 As the summer holidays arrive, some of us might be lucky enough to be going away for a few days, but – even if we are – that six-week break from school will still seem very long!
Others of us may not have a holiday booked and may have to juggle work with childcare and trying to spend some quality time with our little ones when we can.
Some of our junior models will have assignments this summer –these will keep them busy on certain days, but they will still be looking for activities at other times.
So, here are some of our hints and tips for parents who may be looking for low-cost ideas for family fun this summer:
Let your children plan a picnic…
Children love nothing more than being able to have a little control every now and then – and, even if that means some craziness, then it is worth running with it! Give your little ones a choice of three nearby parks or other places to go to for a picnic. Then get a whole lot of ingredients out of the fridge and cupboards and spread it out on the table for them, with a few blunt knives and plates, as well as some food wrap and a picnic bag, and tell them they can make whatever they like for everyone to eat. If your children are very young, you may need to hover in the background. But otherwise, let them get on with it – and enjoy the fun of seeing what they produce from the picnic bag for everyone to enjoy when you get to the park. And remember, you have to eat it as well!
Let your children loose with the make-up…
This activity can be done inside or out, depending on the weather. Spread out a rug, place all the safe make-up items on a tray (eye shadow, rouge, lipstick etc nail varnish isn't a great idea unless your children are much older) grab a few hand mirrors and tie everyone's hair back from their face. Everyone's names then go in a hat and each person pulls one out to determine whose face they are going to make up. This activity can always be enhanced with a few extra purchases, such as face paint, sticky jewels, and glitter. The person being made up then puts in a request as to what they would like and their make-up artist for the session is let loose on their face. Remember to take lots of photos during the activity as well as after. And, Mums and Dads, there is nothing a child likes more than being given free reign when it comes to putting make-up on an adult!
Organise a group game out in the fresh air…
Gather some of your neighbours together, rope in your friends with children or see if uncles, aunties and cousins can spare a couple of hours. Kids love playing games with adults, so organise a big game of something, with everyone taking part. If you have access to a park, then a mammoth game of rounders or cricket, with mixed teams of adults and children can work well. If you are able to be somewhere wooded, then forty-forty, sardines or hide and seek can be fun. There are all sorts of versions of hiding games that children love. Pair up adults and children, so you know everyone is safe, and ensure everyone has sensible shoes and clothing on if they are darting between trees and bushes. End the outdoor event with a great big picnic or even a barbecue – and have a morning or afternoon that everyone will remember for years to come.
Don't forget to take loads of photos and send them in to the Agency