With the talk of fake bumps and maternity modelling being big news right now, the Models Direct team are suprised to learn how often 'fake pregnancy bumps' are allegedy being used by brands in the fashion industry.
As an agency Models Direct represents commercial models, this has always included a variety of different looks, fitness models, hair models, mature models, disabled models and real maternity models.
Since model Arabella Chi appeared on Love Island and has allegedly done maternity model for ASOS with a prosthetic bump, it has been asked whether fake maternity models can realistically represent what pregnant women actually look like in their clothes?
Model Louise Boyce is calling for all brands to be open and honest about whether or not the models in their campaigns are pregnant.
https://www.bbc.co.uk/news/av/uk-48777855/there-are-calls-for-models-wearing-fake-pregnancy-bumps-in-ad-campaigns-to-be-banned
Models Direct represent maternity models who are confident with their bumps and enjoy being infront of the camera at a time in their lives when alot of women are not, they may have modeled before becoming pregnant or are now on maternity leave or having a break from their day job and want to try something new!
As a maternity model it is really important to keep Models Direct updated with the progress of your pregnancy and also keep your photographs up to date. Throughout the different stages of pregnancy our bodies change, so we need to represent you with accurate photographs as that is how a client will expect you to look when you are selected for work.
Check out this video from maternity model Katie, who worked with Aptamil on one of their latest campaigns:
Models Direct's model Natalie, joined the books when pregnant and continues to be represented by the agency along with her new baby.
"I just recently did my first maternity video shoot booked through Models Direct and it all went so well. Everyone was lovely, really professional and the whole team were brilliant. It was a lot of fun and a great experience and I will definitely look forward to my next booking with Models Direct." – Natalie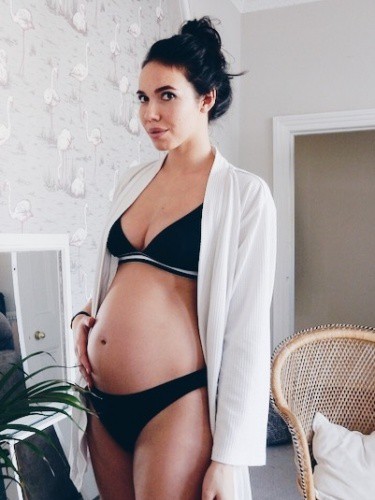 Modelling may not be something you've ever considered before, but if you are expecting this might be a good time to start! Maternity models are in high demand and Models Direct would like to hear from you!
Models Direct are currently recruiting maternity models, click here if you'd like to speak to a member of our experienced team today.