Brands are launching advertising campaigns all the time, they are designed to achieve a goal by influencing the public into buying into an idea, service or product! 
To do this they need to be relateable and feature 'real people' for the consumer to be able to picture themselves in that situation, so commercial models are often booked to feature in advertising campaigns. Models Direct have supplied lots of models to brands for advertising campaigns and often it is regular work.
Recently the Models Direct team have provided the Burton Family for a shoot with RSPCA Assured to feature in their Healthy Eating Campaign.
Burton Family Feedback:
"Another great experience for the family. Brilliant time had by all. The cameraman, Alex, was lovely and helped the kids feel at ease instantly.
Thanks Molly for setting us up for another fantastic shoot. We look forward to more shoots in the future." – The Burton Family
The
Models Direct
team have also sourced the Friend family for a shoot with RSPCA Assured recently too, model families are often booked for these types of campaigns.
Model Fee: £1066
"It was an early start to the day however I was excited for the shoot and to see where the destination of it would be. The shoot was takeoff place in Stroud Gloucestershire so thankfully it wasn't too far from where I live. The photographer we have worked with before (Alex) but this time we were working with his daughter too (Sasher) who was assisting with the shoot. They were really kind, helpful and funny and that really increased how fun the shoot was. I would love to do this kind of shoot or any other shoot again maybe branching out on my own. All together it was 4 hour shoot, we were given details of what Alex was after which always helps me. The house that we worked in was beautiful the atmosphere was amazing very chilled and the people lending to us were so nice and polite. It was such a blast and I'm looking forward to more shoots and furthering my career."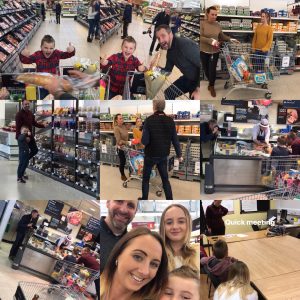 "Thanks to
Models Direct
, I had an absolutely brilliant time at the
RSPCA
Assured
shoot with Goitom and Alex. Alex was such an organised, instructive photographer – he made it clear exactly what he wanted, but was also not overly critical e.g. about getting facial expressions 100% perfect, so long as they were natural, which made for a really relaxed atmosphere. He had two assistants that basically made sure everything in the shot was positioned right so that we didn't have to move or do anything! I found Goitom really easy to work with as well – having never done a couple shoot before, I was quite nervous, but in the end it didn't feel awkward or uncomfortable at all (for me at least!) In addition, the client was perfect for me as a vegan, as the
RSPCA
Assured
campaign is centralised on eating less meat, and only eating meat good for animal welfare if you are going to. Would definitely be happy to work with any of the people involved again!" –
Lydia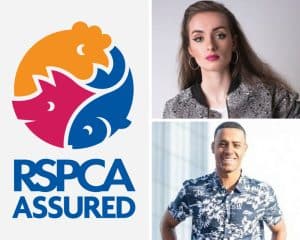 "I've just had a great experience on my first assignment with Models Direct, thank you to Molly for giving me this opportunity. I have enjoyed the experience, the guys made me feel welcome. It was 4 hours but it felt like one. The photographer was very good and the other model was really easy going. I can't wait for my next assignment!!!" – Goitom