For the teens out there that have landed on this page, welcome! We know how busy you all are at the moment – exams, assessments, preps for future exams – basically, everything to do with exams!
We appreciate that your time is taken up at the moment so we thought we'd give you a helping hand with something that is probably on your mind, your to-do list or items placed in your basket that you're unsure about hitting the place order button for… as you've guessed correctly by the title of this reading, you got it – it's summer teen trends.
Scrolling through the latest fashion for each age group according to what the weather dictates is what we keep our eyes peeled for. We love it because we unearth some classics and legacies that are a blast from the past, some old meets new with a modern twist and some freshly ground up winners that we simply love because they're just so cute and wearable.
Models Direct will lay out the teen trends we've caught onto so that you can continue prepping and revising, enjoying some ray-catching fun in your spare time and your favourite cold drink during your downtime (whilst looking like a true style fashionista teen of course). Let's go!
1. Rainbow prints
Sweet like the unicorn trend only that rainbows are now a buzz in the world of teen fashion. Even though they appear after rainfall, this isn't stopping them from popping up in summer fashion, making clothing fun and colourful. Accessories are also bursting in true rainbow style so you're spoilt for choice really. Gals and guys, or if you define yourself as something else, there's something out there for you – we promise, and you never know, your pot of gold could be you landing a mega modelling assignment. Woo hoo!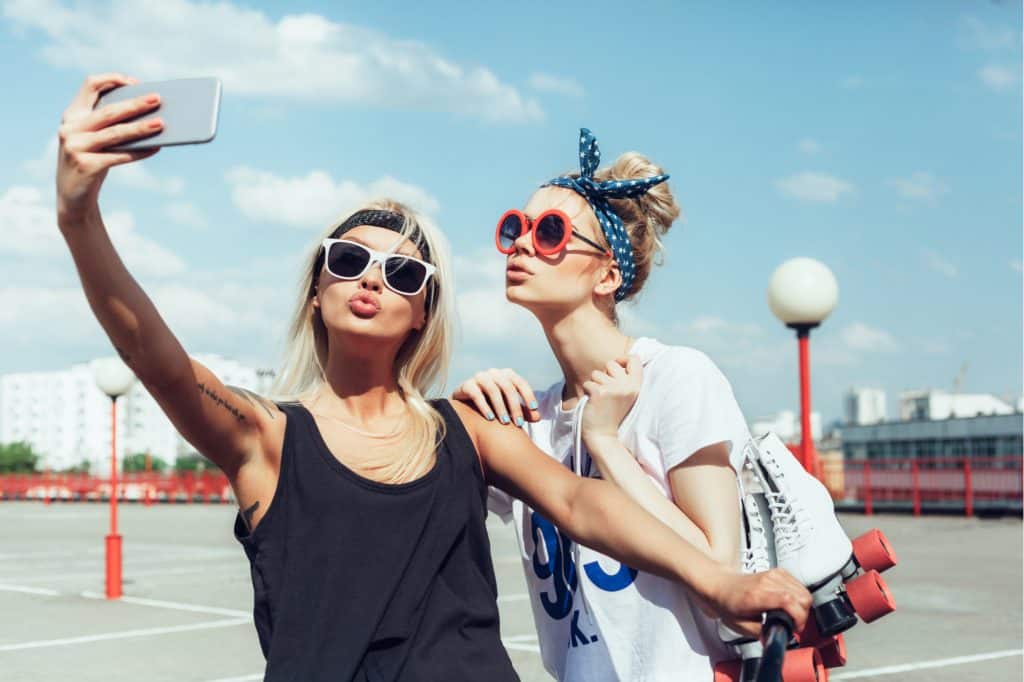 2. Floral dresses
We're seeing this classic print all over the digital realm. You won't go wrong with a floral dress which matches the joy, fun and vitamin D that the summer sun brings. They're perfect for the weather and look great teamed up with leggings, jean jackets, sneakers, sandals or flip flops. Oh yes, and a summer hat plus sunglasses to complete the teen vibes of summer. Don't forget to apply SPF and take the opportunity to smile for a portfolio pic.
3. Shorts
Another opportunity to get into the swing of summer is the shorts out there for teens right now. There are so many types, we couldn't keep count (which is a good sign as there'll be a pair of shorts to suit every body type). We gathered all that we could find right here: denim shorts, high rise bike shorts, cut off shorts, dad shorts, cycle shorts, runner shorts, jogger shorts, Jersey shorts, tie-dye shorts, floral frill shorts (taking through the floral theme), wrap shorts. Gosh, the list is pretty endless with the number of possibilities! So whatever tickles your fancy this summer, be sure to enjoy the summer days with a pair of these!
Wrap up
If you want to know what it's like to become a teenage model, read here to find out more from our collection of blogs about teens and other hot topics. Our talented young people have also left great feedback for you to read if you're interested in finding out how their assignments went as a Models Direct teen model.