It's socially bubbling nicely…
It's never too early to realise a child's potential. Whether it's creating a unique facial expression, a talent for dancing or an ability to hold a crowd's attention, these "gifts" could blossom into something that could help children in their adult life – paid or otherwise.
With lockdowns of varying degrees prevalent since April 2020, many people have had the chance to nurture their talents simply because they've had more time – and children are no exception!But children don't need to have a specific talent to succeed in the modelling world – although these may help and are certainly a bonus. Consider these four qualities many of our clients look for in child models:
1. Adaptability – can your child acclimatize well to new surroundings?
2. Social ability – does your child like to be around people?
3. Temperament – is your child – ahem – well-behaved? (Here, parents should discard rose-tinted spectacles and think honestly!)
4. Confidence – does your "little one" exude self-assurance and respond well to basic, polite instructions?
If all the boxes are ticked, Models Direct may have the perfect modelling assignments for you and your child! At least one parent or guardian will be present at modelling shoots, although once the cameras start rolling and "Action!" is called, the junior model will have the floor to themselves (although parents and professionals are always on-hand to overcome any problems that might arise.)
The good news for child models is that 2021 looks set to be a bumper year for opportunities. This year – as we know all too well – has regrettably hindered (or halted) the progress of some companies. For others, there have been the usual opportunities to keep ambitions high; in fact, some businesses have seen a growth in demand. Models Direct is an excellent example, with our models flourishing during the now-notorious pandemic.
Speaking of the pandemic, the world is slowly getting back on track, and the UK's "social bubbles" mean that both parents and children could attend the same shoot (if an adult and child are required, of course!) Whatever our client's requirements, "social bubbles" are a great reason for adult models already on our books to introduce their children into the happy and profitable world of modelling. This could be a particular benefit for families living in London, because parents could take the tube with their children, knowing that both parties are working. See, there really isn't a better time to consider child modelling!
Child models are always required because of their effective marketing ability. Most consumers react favourably to children, and their innocence is often the catalyst for successful advertising. Also, there are plenty of child-only products on the market that only children can model. Examples include:
Kid's clothes / shoes – as children are constantly growing, the demand for these products are especially high.
Toys – crucial for entertainment and learning, a lot of parents and children opt for the latest models.
Child-friendly holidays.
Food – including baby formulae, sugar-free drinks, lunch boxes etc
Accessories / healthcare – good examples are vitamins, supplements, nappies, prams etc.
The last example is perfectly highlighted by the mum of Alisha – one of our models. Alisha was featured in a Pampers commercial during a final of I'm a Celebrity…Get Me Out Of Here! (prime time TV!). She said, "My beautiful girl Alisha had an amazing time when shooting a commercial for a well-known brand of baby nappies, playing the part of an excited big sister seeing her new baby brother/sister. The production team were very welcoming and made Alisha feel so relaxed – they even added a bonus of chocolate! She had a wonderful time – thank you so much." Job done!
Models Direct have provided youngsters for other high profile clients, including McDonald's, Hasbro Toys and Virgin Active. Another big thumbs-up was described by Elsie's mum, who was delighted with her daughter's big day in Wales with Aptamil™:
"Elsie and Mummy had a fun two days on set in Wales. We spent the first day at the beach, and the weather was lovely for most of the day. We made friends quickly with the other families involved in the shoot. The day was enjoyable and went surprisingly quickly.We spent the second day in two different locations. Firstly, in the park, on the swings, scaling the climbing frames and running around with Elsie's new-found best friend Annabelle. The second location was set in the woodlands by a beautiful castle just outside Neath. A stroll by the stream farther into the countryside, a spot of fishing and splashing away in the water was a great way to finish off our second day. A thoroughly enjoyable first experience, a brilliant learning curve, and hopefully the start of many more to come for Elsie."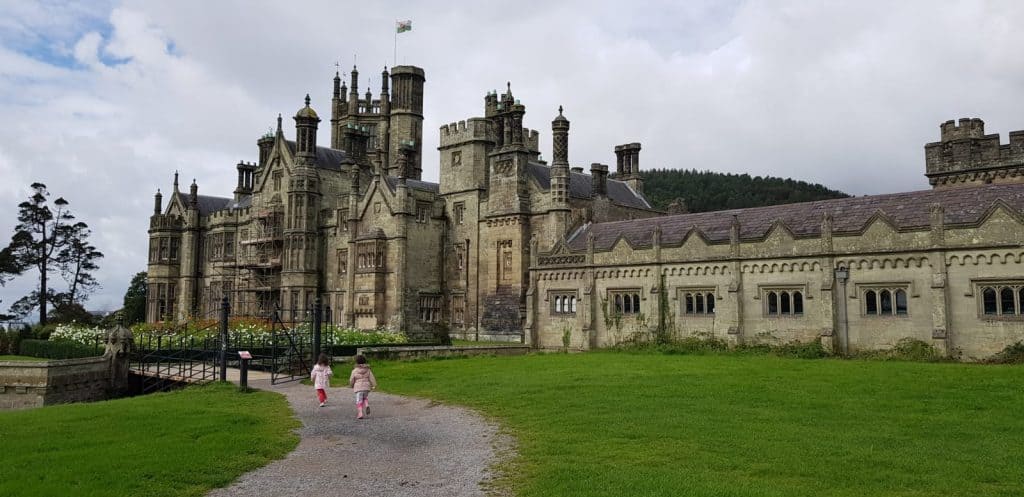 Not only did Elsie enjoy herself (and made money, of course!), but she also found a new friend. What's not to like about the world of child modelling?
It's difficult not to be proud of all our models, but we especially like hearing how our younger models get on with their assignments, because they have their whole life ahead of them. With hard work and a little slice of luck, who knows what's in store for them years down the line?
We'd love to hear from parents who think their children would enjoy modelling work. We're always available for an informal chat – please just get in touch. Meanwhile, for more information on child modelling, please click here