Modelling has no age limit and here at Models Direct, we wanted our readers to know that we support the age-positive movement if any of you are considering a new career in the industry. We live in a youth-obsessed society but at some point everyone will get older and not everything can and should be just geared towards the younger population. Even so, you may find yourself wishing you could turn the clocks back. With silver streaks and laughter lines starting to appear, you may think that you have no chance in the modelling industry now – that you're too grey and it's too late. But it really isn't! Mature modelling is in demand!
We want to let you know that anyone can enjoy being a mature model because age can have a negative stereotype. We don't want our mature age talent to feel deterred about coming forward and applying to become a mature model. Why should you feel like you can't come forward? We have plenty of work that is being requested by our top clients. The demand is high for this age set and the great thing about senior modelling is that the competition is much less in comparison to younger age groups as there are fewer seniors in the industry.
Our mature age talent agency welcomes anyone to join our age-positive agenda and make it happen. You can use Jacky O'Shaughnessy, Nicola Griffin and Marie-Sophie Wilson as inspirations and long-standing models such as Kate Moss, Claudia Schiffer and Tyra Banks who are still going strong!
Our age-diverse mindset has helped our mature models embark on this unique journey as we've put them forward whenever our clients have called for their look. Some of our clients who have booked our models include Ideal World TV, Symphony Group, Natwest, Aviva, Motability, First City Nursing and Sky Sports. Industries that are requesting for seniors range from insurance companies through to anti-ageing hair and skincare. The avenues and opportunities are there and we help to make them happen. 
What our models say about working with us
Our modelling talent, Herb, has done oodles of work with our modelling agency over the past four years. Who'd believe that he is even 83?! Read his positive feedback about working with our agency, alongside our other mature models; Anne, Steve and Elizabeth. Herb also has a guest blogger page which you can enjoy reading here.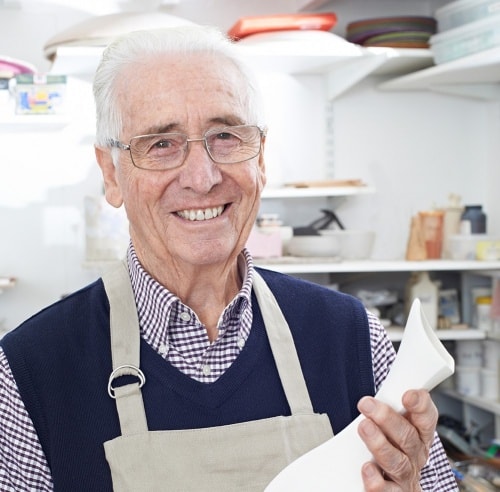 We've had some of our lovely models feature on BBC's The One Show where they helped promote the Get Safe Online campaign. This live on-air experience was a memorable one for our seniors, and they did so fantastically well. The assignment increased their exposure as models and of the different types of assignments that come to us.
Our model, Ian, starred in Aviva's photoshoot back in September and left a great review about his time on our Instagram platform. Aviva's retirement campaign included more of our models which can also be seen here. Finally, Gavin featured in a Sky Sports assignment leaving his experience with a short video clip on our Instagram page. 
It's time for well-travelled trailblazers to join our modelling agency! If you're a silver fox waiting to be found (for any of you in your 40s, 50s, 60s, 70s and over), why not apply today and see where Models Direct can take your career? We've got a wealth of experience and modelling advice to answer any of your queries. We'll give you the lowdown and get you connected with clients. Get in touch today.